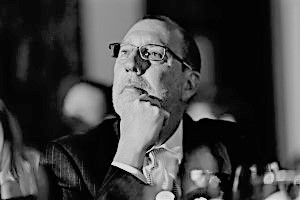 Dave Hess
Hilton Head, SC
(843) 715-9773
Dave is a co-founder of Strategic Resources, which he started over 27 years ago when he saw the opportunity to help companies improve operational performance with a more analytical approach to look at opportunities "outside" the four walls of their organization.
His expertise includes financial and operational analysis, growth and profit enhancement, customer and market segmentation, go-to-market strategy, strategic decision-making, corporate finance, and testimony to contract disputes, lost-profits and fraud investigations.  Prior to founding Strategic Resources, Dave worked at PriceWaterhouse and KPMG Main Hurdman.  He has direct management experience as Vice President of Finance for a distribution company.
Dave is a graduate of Franklin & Marshall College and a past participant in the Kellogg Executive Management Programs at Northwestern University.  He lives on Hilton Head Island with his wife and enjoys spending time with his three grandchildren.