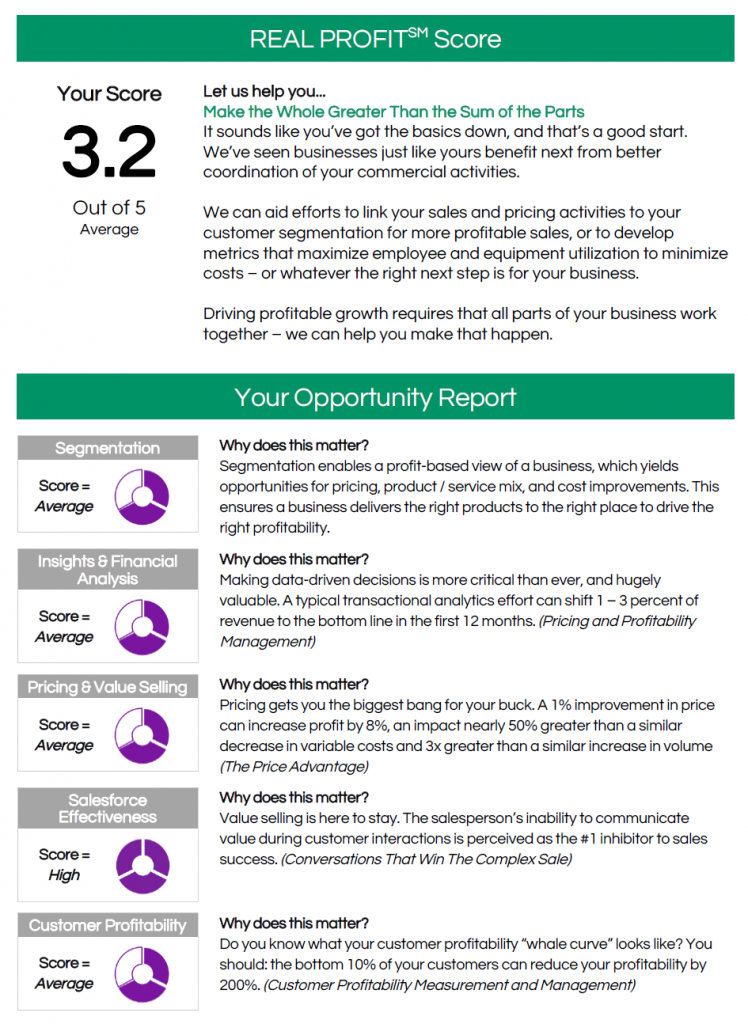 We've distilled over 29 years of experience into a set of simple questions that can identify real and impactful ways for your business to drive profitable growth and maximize long-term value.
Answer the questions below to get your REAL PROFITSM Score and with it a customized report for you and your business.  The report will highlight opportunities for your business to see and realize its full potential.
We've seen first-hand how all of these opportunities can deliver real results for businesses just like yours.