We focus on real opportunities "outside" the four walls of your business
Most of the companies we work with are strong operators.  Management does a good job controlling what goes on inside the four walls of the organization, managing costs closely, driving operational efficiencies, and exhibiting a "get things done" attitude.
What happens outside the four walls of a business is different.  That's where even the best managers can lose control, miss the right opportunity, or get tripped up.  And it's precisely where an "outside in" perspective can help.  We provide that perspective, and our work focuses on giving leaders a way to anticipate, actively manage, and control what goes on "outside" of their organization.
Control leads to more predictable and sustainable performance to deliver profitable growth that is predictable and sustainable – and that's real value for a business.
Our REAL PROFIT StrategySM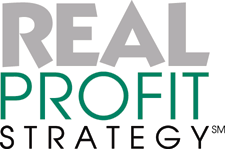 Our experience has proven time and time again that the foundation for increasing control over top and bottom line performance is grounded in three areas of focus

Outside-In Customer Insights
Taking a customer and market (not product) based view of your business and creating a measure of customer profitability to clearly identify performance winners vs. losers

Proactive Go-to-Market Strategy
Improving management of outside commercial activities to drive employee and customer behaviors that are the right fit for your unique business model

Data-Driven Operating Model
Translating known or identified opportunities into a set of tools that change behavior and use analytics for better tracking, monitoring, and management of outcomes
Learn more about our services below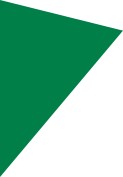 Actionable Segmentation
Who are your customers really?  It's a simple question that many leaders can't answer clearly or precisely.  A product focus can create an internal myopia, causing management to lose sight of changes in customer or market activity.  Learn how to shift perspective to better understand your customers, what makes them different, and the impact those differences have on your business.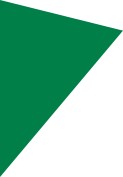 Customer Profitability Management
How do you measure customer profitability, and have you pinpointed winning and losing customers in your business?  In our experience, the bottom third of customers can reduce your operating profit by as much as 200%.  Yet most companies don't know who those customers are or what it means.  We help companies go beyond measures of gross  margin to develop more accurate and actionable measures of customer profitability.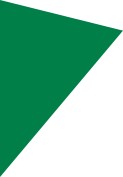 Pricing and Value Selling
Price is the biggest value lever a company can pull, yet many businesses have been reluctant to "touch" price.  That's a mistake, and especially so in today's business climate where price can be a critical driver of growth and improved profitability.  We help companies answer finally answer the question, "is my price right?"  We then build tools and capabilities for companies to confidently and proactively manage price  over time.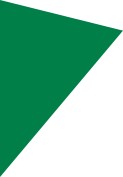 Salesforce Effectiveness
How confident are you that your salespeople are focused on the right, next, best opportunity for your business?  Or that sales activity will deliver the desired outcomes you want for your business?  We help leaders empirically see what makes their salesforce tick.  We use that to identify the biggest drivers of future growth, and we equip salespeople with the right skills, tools, and training to be effective in their efforts.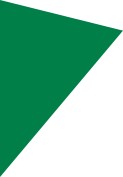 Managed Analytics Tools
What analytical tools does your business use?  Do those tools get you the right information, at the right time, for the right purpose in your unique business?  Do you wish your organization was more data-driven?  We help companies leverage the latest techniques in data visualization and advanced analytics, building custom analytical tools to improve management of a business and build a more data-driven culture.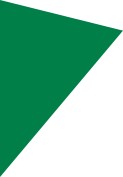 Real (and Better) Strategic and Business Planning 
How fact-based and accountable is your strategic and business planning process?  We see many companies "go through the motions" each year in planning, only to see a gap between expectations and outcomes when results come in.  Our strategic and business planning process helps companies close that gap by turning conversation into collective action and goals into realities.

Take control of the future by better managing what goes on outside the four walls of your business