We give leaders the answers that motivate the right actions
to maximize performance
Most of the companies we work with are strong operators.  Management does a good job controlling what goes on inside the four walls of the organization, managing costs closely, driving operational efficiencies, and exhibiting a "get things done" attitude.
What happens outside the four walls of a business is different.  That's where even the best managers can lose control, miss the right opportunity, or get tripped up.  And it's precisely where an "outside in" perspective can help.  We provide that perspective, and our work focuses on giving leaders a way to anticipate, actively manage, and control what goes on "outside" of their organization.
Control leads to more predictable and sustainable performance to deliver profitable growth that is predictable and sustainable – and that's real value for a business.
Our REAL PROFIT StrategySM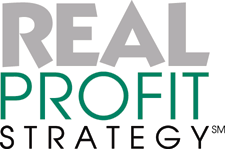 Our experience has proven time and time again that the foundation for increasing control over
top and bottom line performance is grounded in three areas of focus

Outside-In Customer
Insights
Taking a customer and market (not product) based view of your business and creating a measure of customer profitability to clearly identify performance winners vs. losers

Proactive Go-to-Market Strategy
Improving management of outside commercial activities to drive employee and customer behaviors that are the right fit for your unique business model

Data-Driven Operating Model
Translating known or identified opportunities into a set of tools that change behavior and use analytics for better tracking, monitoring, and management of outcomes
We take a holistic approach to determining the right go-forward strategy and value drivers, evaluating a business
through the lens of financial, commercial, and operational performance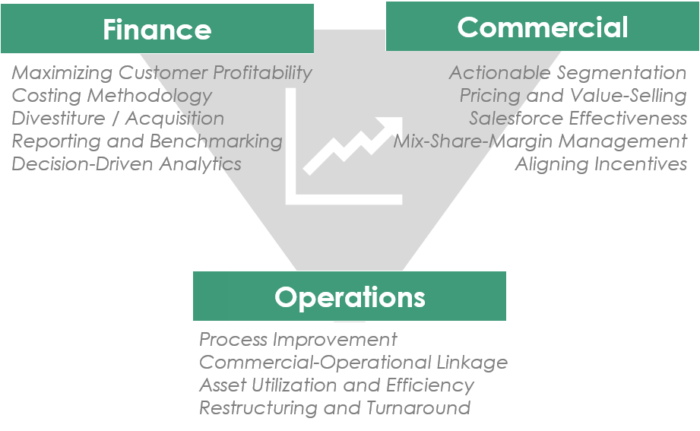 Learn more about common areas of opportunity below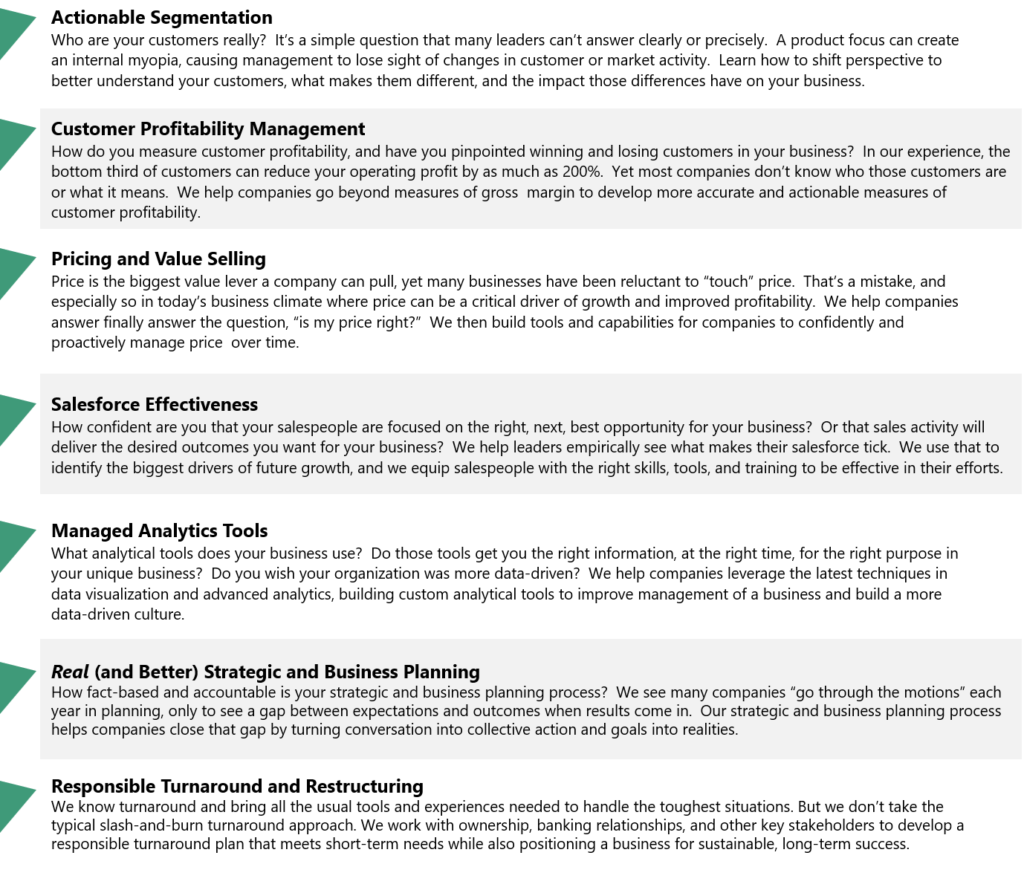 Take control of the future by better managing what goes on
outside the four walls of your business