DA VINCI ANALYTICS BY SRI
Da Vinci Analytics is our proprietary process and tools for analytically articulating performance drivers in a business, enabling leaders to take firmer control over activities and outcomes going on "outside the four walls."  The science of analytics combined with the art storytelling for actionable impact.  Learn more in the introductory video below.
FREE E-BOOK
"Turning the Corner" to REAL PROFITSM
The "rules of the game" are changing in many industries as today's pace of change accelerates.  Since the Great Recession, our experience has shown that five key opportunity areas can help a business "turn the corner" from a focus on cost-cutting toward profit and growth-oriented opportunities.  We call these areas the "Big 5" because they are commonly the biggest value levers to drive profitable growth and maximize the value of a business.  Click on the images below to download our e-book and related infographic.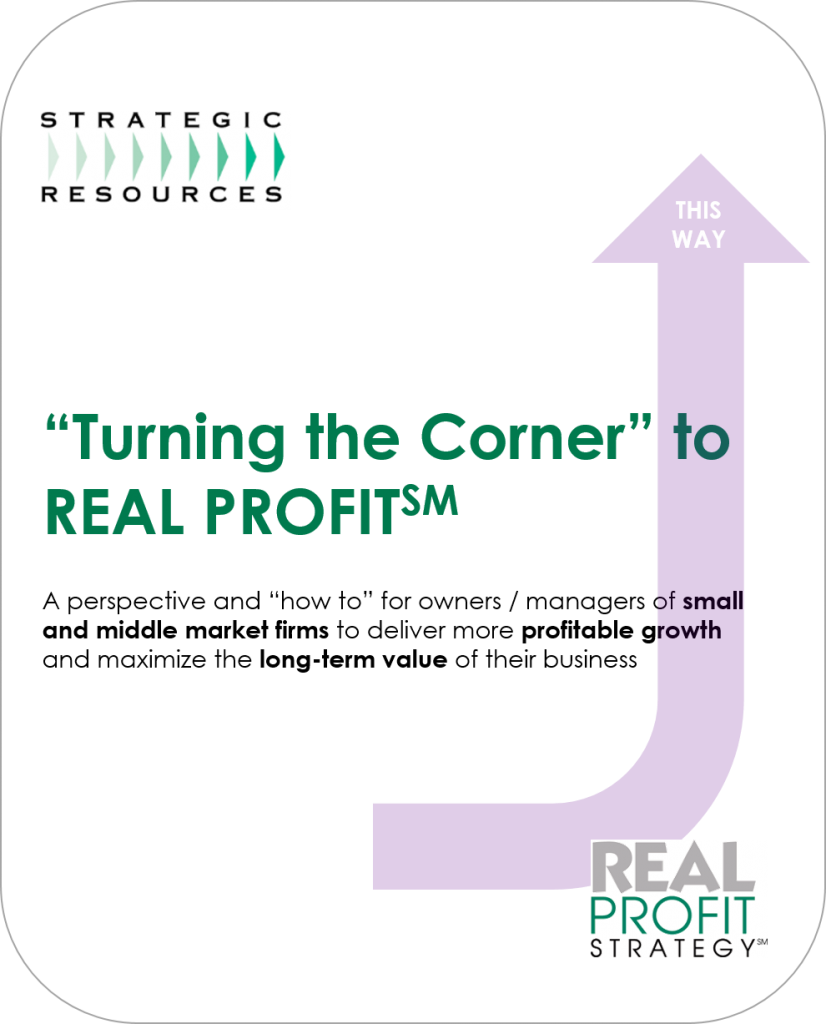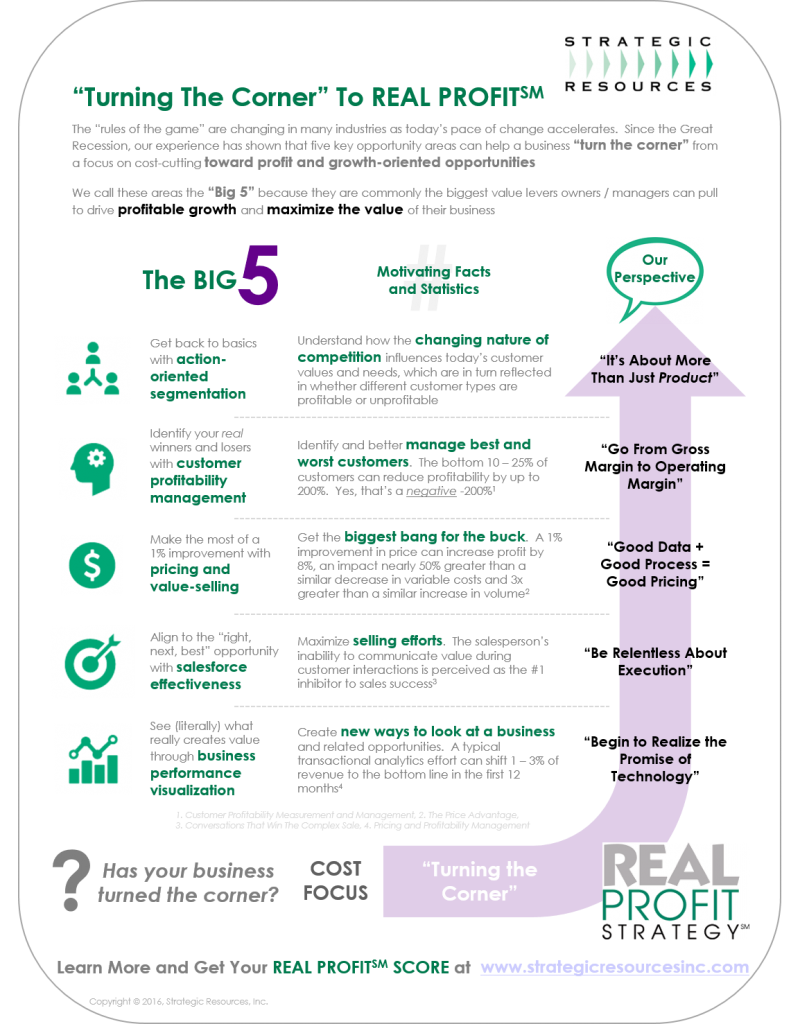 SPEAKING ENGAGEMENTS
We regularly share our perspectives through conferences, forums, demos, team events, panels, and other speaking engagements.  Contact us to learn more.
Follow us on Twitter